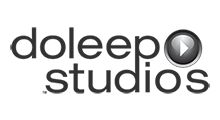 Film Production Company In Dubai And Abu Dhabi, Created By Filmmakers, Recognized With 5 International Film Awards!
Film Is The Best Way To Tell A Story. And there's no better way to tell it than film.
Film has the power to convey real emotion, true meaning and compelling messaging in ways that no other medium can.
At Doleep Studios., we enjoy pure truths (which isn't as easy as it sounds) and speaking to them through honest, thought-provoking, beautifully Made stories.
As filmmakers, we are constantly considering the role of situational context when creating our work.
Does your brand have a story to tell? We can't wait to hear it. And share it for all the world to see.
Film Production Services Produce Beautifully Made Films Created For UAE's Audience To Entertain And Inspire
Our extensive experience in corporate Films means that we get your needs and understand your industry
Our Film production guarantee means that you'll be 100% happy with your video
Careful pre-production planning ensures we get a rock solid understanding of your requirements, and there's no surprises later on
You'll enjoy the process because it runs smoothly and you can get on with your other responsibilities
Businesses in Dubai and Abu Dhabi have relied on us for over a decade for our high quality results at competitive rates!