Why Doleep Studios rated the best Corporate Film company
in Dubai and Abu Dhabi
The leading Corporate Film Production company. Offers award-winning, all-inclusive and pioneering Corperate Film Production services. 
Rated the Best Corporate Film Production company in the UAE for 2 years in a row in 2019 and 2020 by Clutch.co.
Founded in 2007 by New York Film Academy filmmaking alumni. Participating in 12 international blockbusters, such as Transformers: Revenge of the Fallen.
– UAE's most-followed and liked film production company.
– In-house full film production services.
– Established in 2007, celebrating 13 years of success in the UAE.
– Films, content & marketing strategy experts. Check our success stories section.
– Won 5 International film awards including the special jury Award in Abu Dhabi Film Festival.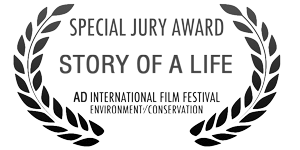 Ready to create your next Film?
Get Your extraordinary Corperate Film TODAY!
Corporate Films Made by Doleep Studios
Doleep Studios creates corporate film content across the entire Corporate Film Production spectrum, from high-end corporate films to long formats corporate documentaries. 
Indeed, Films have become one of the most powerful advertising platforms. Therefore, we deliver Films that not only build a deep connection with your audience but also drive results.
Our team, consisting of truly creative and capable film production experts, will certainly help you achieve your goals. 
Take a look at some of our corporate films that will surely inspire your next film project.
Corporate Films that inspire audiences & build brands
Films motivate, influence and, above all, inspire people to take action, in ways that no other medium can. For these reasons, they are such a powerful platform for delivering your corporate messages. Whether it's advertising a product, introducing the new CEO or training materials for your employees.
Doleep Studios produces corporate Films that captivate audiences, inspire action and more importantly, drive results for businesses and brands. As well as creating content that your audience will surely love. Furthermore, it gives your customers the confidence to take the next step, whatever that may be.
Doleep Studios will certainly help you make the most out of your content, therefore achieve more with Films.
Achieve more with corporate Films 
Today's audiences are smarter, more savvy and hungry for tailored Films that answer their specific needs. As a result, knowing why you're creating content, who you're creating it for and what you want to achieve with it, is essential.
We know that well thought out campaigns, in fact, deliver better results. Not only does it effortlessly communicate your message, but it also connects more deeply with your audiences, hence driving more success.
The most effective corporate films we work on are backed by a well thought out content strategy as well as a distribution plan.
We will devise a powerful plan in order to reach and, above all, inspire your audience to take action. Therefore, giving your content the best chance of success.